Massimo Vittorio Corsico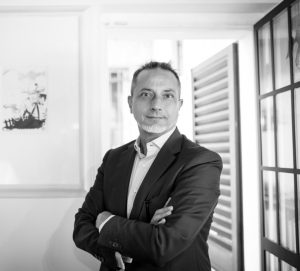 Name: Massimo Vittorio Corsico
Date of Birth: 16 November 1972
Nationality: Italian
Position: Adjunct Professor in Urban Planning – ICAR20
Where: Dipartimento di Ingegneria Civile ed Architettura – Sezione di Architettura e Territori
Via Ferrata 1 – 27100 Pavia
Email: massimovittorio.corsico@unipv.it
Phone number: +39.0382.985743
> CV 
ENG
Architect
Master Degree in Architecture
In 2005 he began working first with IUSS-Pavia and, later on, with the University of Pavia. Until 2012 he was advisor and Professor of the "Urban Planning Principles and Techniques" course (ICAR/20) at the Faculty of Medicine and Surgery of the University of Pavia. Appreciated Author of scientific publications. From 2017 to 2018 Assistant Project Manager at J&A consultant on the Falk Area contracts in Sesto San Givanni, Allianz Refurbishment Trieste, Libenskind tower (TcC) City Life Fit Out – PwC. In 2016 he attended the EPFIRE program – SDA Bocconi executive program in real estate and real estate finance. Since 2016 member of the Landscape Commission AT of the Municipality of Segrate in Milan. During recent years, he has been working as Interior architect: definition of key requirements for construction building projects, design of new forniture, definition of key requirements for new hotels and public buildings, INCLUDING as the outline proposals for the Kube Hotel in St.Tropez, France (http://www.muranoresort.com/) and for the "Principe delle Nevi" Hotel, Cervinia-Aosta (http://www.principedellenevi.com/), as well as for luxury villas and apartments. Twenty-year experience in architecture and urban planning, as well as a very solid analytical experience which he developed over the 8 years as one of the close collaborator of Prof. Vittorio Gregotti. Under Prof. V.G. supervision he developed urban planning projects AT urban and metropolitan scale. Among these are: the Preliminary Design of the Urban Centrality of Acilia Madonnetta, district XIII; Pujang New Town; the final project for the Agadir Stadium; the new headquarters of UBI Banca (Brescia); and the Transformation of the Cecchetti area in Civitanova Marche (Macerata).
ITA
Architetto
Laurea Magistrale in Architettura Politecnico di Milano.
Nel 2005 ha iniziato a collaborare prima con IUSS-Pavia e successivamente con l'Università di Pavia. Fino al 2012 è stato professore a contratto del corso "Principi e tecniche di pianificazione urbana" (ICAR/20). Autore di apprezzate pubblicazioni scientifiche. Dal 2017 al 2018 Assistant Project Manager presso J&A consultant sulle commesse Area Falk di Sesto San Givanni, Allianz Refurbishment sede di Trieste, torre Libenskind (TcC) City Life Fit Out – PwC. Nel 2016 ha frequentato il programma EPFIRE – Programma esecutivo in finanza immobiliare e immobiliare della SDA Bocconi. Dal 2016 membro di Commissione del Paesaggio del Comune di Segrate a Milano. Negli ultimi anni, ha lavorato come architetto per la progettazione architettonica preliminare e definitiva di hotel, negozi, abitazioni ed edifici pubblici. Affianca un'esperienza ventennale in architettura e urbanistica, oltre a una solida esperienza analitica che ha sviluppato negli otto anni è stato stretto collaboratore del Prof. Vittorio Gregotti sotto il quale ha sviluppato progetti di pianificazione urbana a scala urbana e metropolitana. Tra questi: il Progetto preliminare della centralità urbana di Acilia Madonnetta, Pujang New Town, il progetto definitivo ed esecutivo per lo stadio Agadir, la nuova sede di UBI Banca e la Trasformazione dell'area Cecchetti a Civitanova Marche.